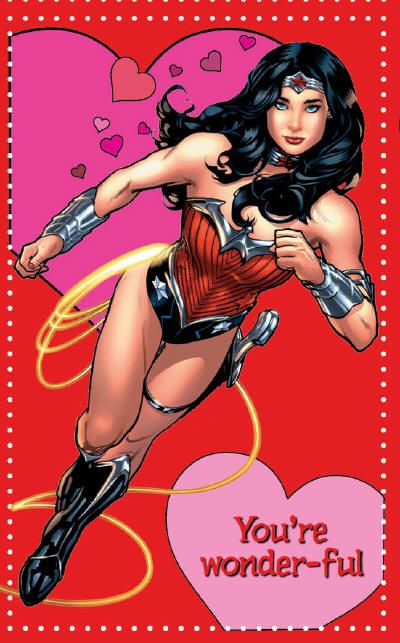 "You're wonder-ful"
Would it have killed them to 'shop out the holstered sword? Sigh. The text is appropriately cheesy like we did it
back in the old (grade) school
, and this is a recognizable, frankly gorgeous drawing of Wonder Woman, even with the New 52 accoutrements. See the full set of cut-out cards
here
.